The Sugar Golf Ball is manufactured using a proprietary injection-molded process designed to increase the durability of the urethane while maintaining a soft feel. Our ball features a soft and resilient core, a fast mantle to boost speed off the clubface, consistent spin / control, and a low-drag, aerodynamic, seamless dimple design.
The Sugar Golf Ball is designed to obtain the perfect balance of distance, control, and feel. That said, we know you still want to hit bombs. So we created a ball that outperforms the Titleist ProV1 in head-to-head robo-swing distance testing.
Utilizing a swing robot at two speed settings (high: 112.8 mph, low: 71.8 mph), the Sugar Golf Ball registered higher ball speed off the tee, as well as increased carry and overall distance as compared to the ProV1.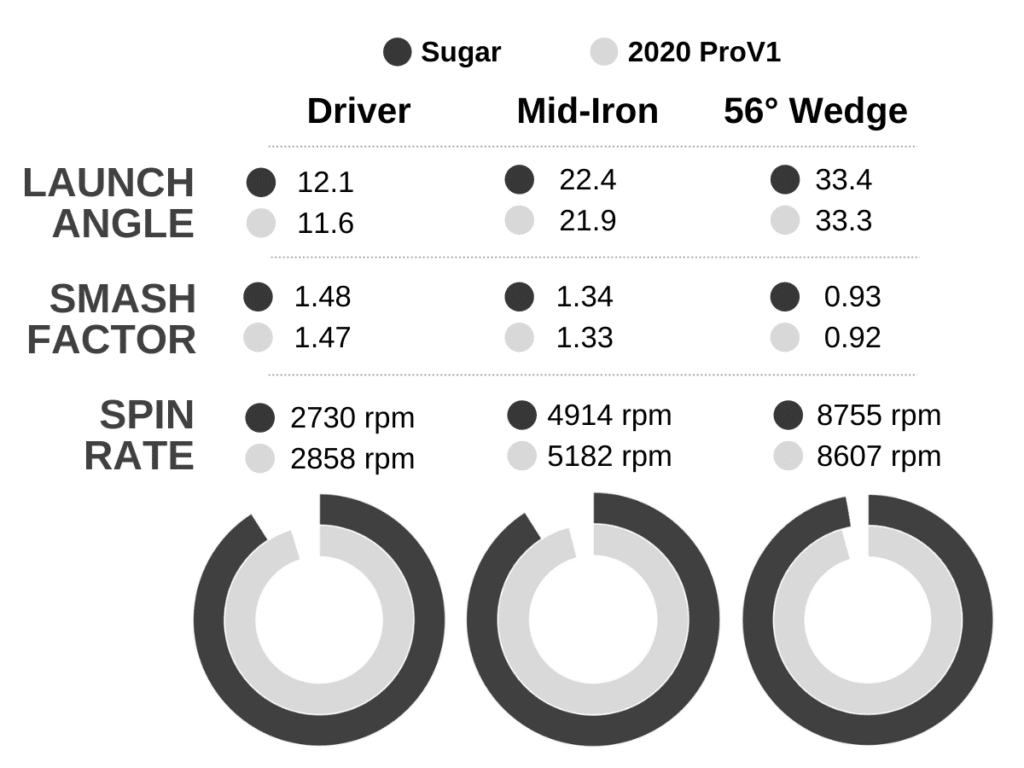 In the same comparative testing, the Sugar Golf Ball was shown to achieve greater launch heights than the 2020 ProV1 at reduced driver spin rates. Sugar's wedge spin rates as compared to the ProV1 were demonstrated to be slightly higher in the head-to-head testing.
Sugar's Smash Factor (the ratio of ball speed to clubhead speed) are as good, if not superior to the ProV1.
Put simply, the Sugar Golf Ball is the best deal – if not the best ball – in golf.
The easiest online order! No messing with shipping or tax. And a ball that feels better than ProV1. Can't wait for the white stuff to melt so I can get them out on the course!
Played 9 holes the other night, only used one sugar ball. No signs of wear at the end, and hit 8 greens in regulation!
I couldn't believe how much control I had playing the Sugar ball. I ordered a box the first weekend they were available. I still have half a box left haha it's amazing. I fly thru golf balls but these never seem to run out lol.
Had a wonderful time shooting the sugar ball. Very forgiving ball. Had great results from all areas. Just put in another order to share with guys at work.
I've been playing golf for 15+ years. Number of eagles playing with the other guys? Zero. Playing with Sugar - once... in my very first round.
Just had my lowest round today, 78. Loved the balls. They play great. They hold up really well too. Very happy with them! I won't play with anything else.
I must say this ball is freakin legit !!!!! Putts unbelievable....great off the tee... massive spin on approach shots !!!! Definitely equal to the Pro v1
My step dad was so excited to receive these awesome golf balls for Christmas! Ordering for my husband, brothers, and in-laws next...
I will be playing the Sugar exclusively; my friends are already jealous and ordering
I've already promised my golf friends in the area a few trial balls. The first time out with the new balls I shot a personal best. I'm going to take some credit for working on my swing, but I'm def giving the ball TONS of credit as well.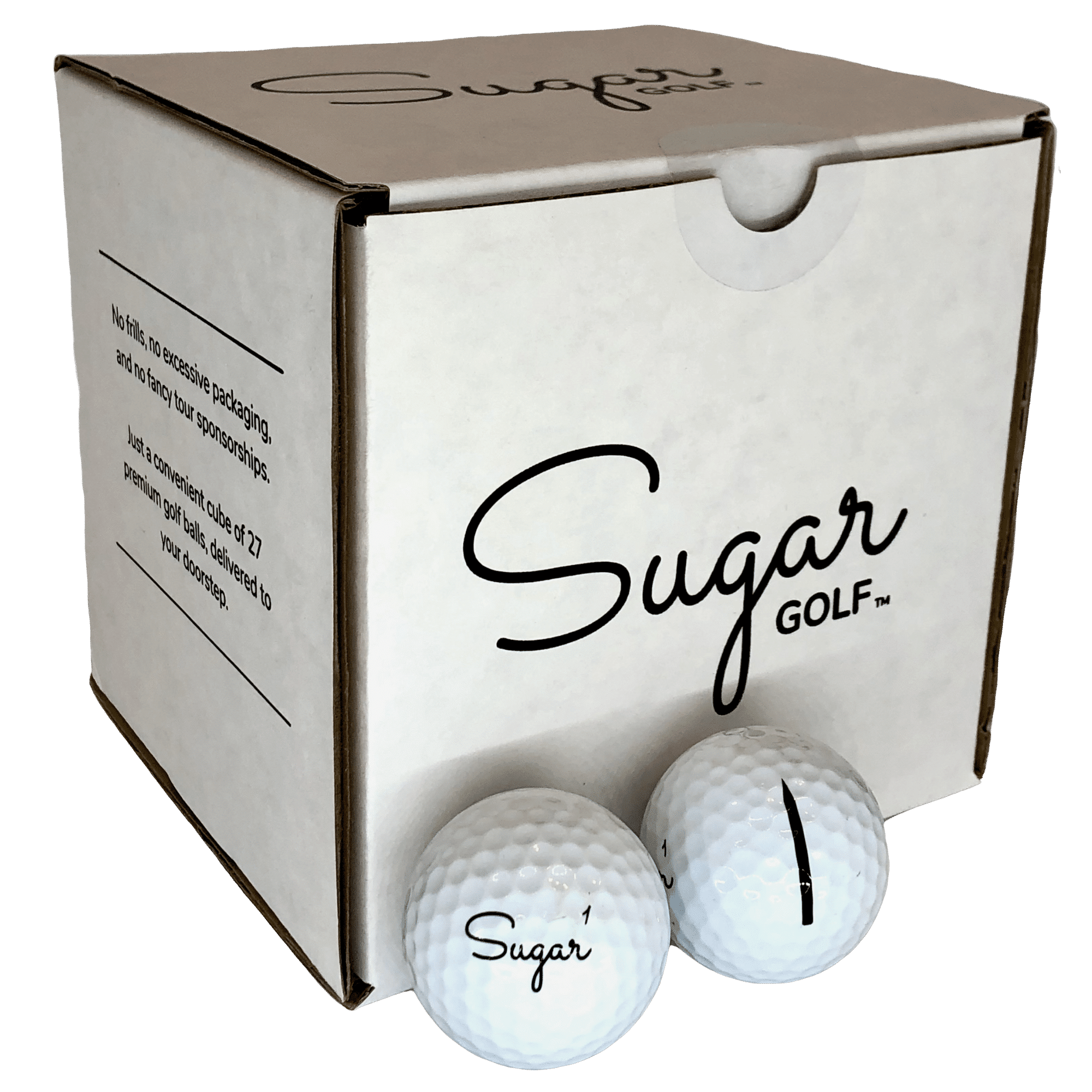 Sweeten up your
golf game
TITLEIST® and ProV1® are registered trademarks of Acushnet Company. Sugar Golf Australia is not affiliated with Acushnet Company.